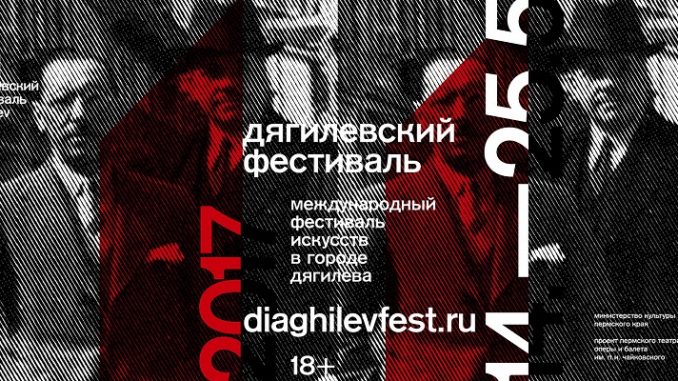 Along with the main Diaghilev festival programme, the festival club, named "The Meeting Spot", will be open and available to visit from May 14 to 25, 2017 in the Theatre's Square (25A Petropavlovskaya st., Perm, Russia). The Perm University History Museum will organise a lecture-hall called "Permian Time of the Antiquity" within the "Campus Martius" project.
The ancient Greeks and Romans used to believe that the Riphean Mountains (the Ural Mountains now) were the end of the world, the place where you could only meet dog-headed people. Nowadays the ancient guests would be amazed by the stable conditions of the lifestyle and the permanence of things. The Perm State University History Museum together with the leading Permian researchers will help you to explore the "ancient DNA" within the territory of Perm.
Free entrance for all activities at the Perm  University History Museum.
May 17, from 8 p.m. till 9 p.m.
Daria Vershinina (PhD in Historical sciences, assistant professor of Perm State University)
The Discobolus vs the Venus de Milo (Aphrodite of Milos); the Ancient Greek physicality and sexuality as the phenomena of great importance
What was the attitude of the ancient Greeks to body, sex and love? And how has it defined the European culture over the millennia? How far have we come from the Classical Antiquity? And why is the "Greek miracle" so closely related to physicality and sexuality?
18+
May 21, from 6 p.m. till 8 p.m.
Maxim Trofimov (PhD in Historical sciences, assistant professor of Perm State Pedagogical University)
The Peripatetic school: "Areas of Greek polis"
We are going to discuss the spatial dimensions of an average Ancient Greek, while we're peacefully walking through the Theatre's Square: the Greek poleis as a place of work, a place of leisure and a place of political activity; home as a private locus in the ancient Greeks' lives. How were the public and private lives of the Greeks connected? What links an ancient city to a modern one?
12+
May 24, from 6 p.m. till 8 p.m.
Milana Fyodorova (regional ethnographer, city guide)
Journey "The Ancient Vestige in Perm"
Do you happen to know that Perm has its own Athens, its own Amphitryon, that the real Styx River and the symbolical Meander can be explored around here? During the excursion we will discuss the classical mythology and architecture, their symbolism and manifestation within the territory of Perm.
12+