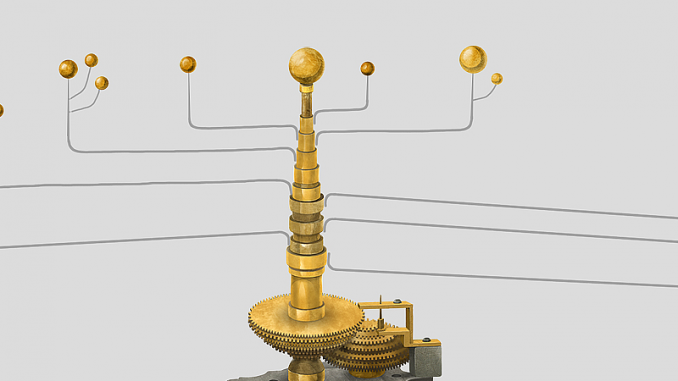 Type: Project
When: September 15, 2016 - January 8, 2017
Where: Perm State Art Gallery
Address: Perm, Komsomolsky prospect, 4
Conditions: Gallery entrance ticket

The exhibition is based on the artefacts from 7 PSU museums. This is the first time, when they are so grandly represented in public. Most educational museums were founded together with the university. They are the universities' age mates. Famous scientists, students, trustees and benefactors participated in museums' creation. The exhibition includes items from university collections, artworks from Perm Art Museum and also the works of contemporary Russian artists. This exhibition is both a way to pay tribute to PSU 100th anniversary and a site for interaction of arts and science, two ways to cognize — artistic and rational.
The exhibition presents several story lines. The main one is «a human being in cognition» with a great variety of facts representing destiny, passion, enthusiasm and hard work. The second center of attention is practices of scientific research with truth turning into illusion, with emotions sometimes blinding the minds, with hard work, routine and long-term efforts. Even scientific paradigms can change — some of them disappear from the scientific arena together with all groups of scientific instruments, measuring concepts and communication types, just like the notoriously known dinosaurs.
The third attraction is artistic practices which help artists and scientists give each other impulses for reflection, ask questions about cognition limits and the autonomy of science from other spheres of culture, including art. The audience will see cultural objects with no division between the scientific and artistic components (just like in the tomes from XVII–XIX centuries with complicated schemes, rigorous sketches from nature, allegories and drawings).
Those associative artistic images are more effective to understand complicated scientific and philosophical concepts, to adapt scientific knowledge to the perception of the untrained viewer. The exhibitions, that united scientific artifacts, artworks, fragments of the history of science and personal artistic search results, give the necessary philosophical attitude to the audience. The events can change trivial ideas about the surrounding reality, set philosophical targets for people who claim to know how to control the Universe.
Virtual tour:
Organizers
Perm State Art Gallery
Perm State University
Curators
Vladimir Beresnev, Evgenii Strelkov
Working Group
Nadezhda Belyaeva, Irina Marasanova, Maria Romashova, Elena Tararukhina, Galina Yankovskaiia
Exposition design
Dmitrii Merkushev
Authors
Tatiana Barinova, Vladimir Beresnev, Andrei Smetanin, Evgenii Strelkov, Galina Yankovskaya
Consultants
Tatiana Abasova, Tatiana Barinova,  Olga Batueva, Sergei Blinov, Aleksandr Vasiliev, Margarita Chernykh, Grigorii Golovchansky, Andrei Grishchenko, Kseniia Dementieva, Valerii Zhuk, Galina Kimvalova, Sergei Koreniuk, Yurii Paktovsky, Aleksandra Pestova, Sergei Piankov, Aleksandr Stabrovsky, Tatiana Suvorova, Aleksei Usov, Konstantin Shumov, Ksenia Shchukina
Artists
Evgenii Strelkov
Art-group «KUB» (Yurii Shikin, Egor Subbotin)
Aleksei Shchigalev
Dmitrii Babenko
Andrei Suzdalev
Dmitrii Stepanov
Aleksandr Filimonov
Valerii Korchagin
Aleksandr Svirskii
Collections
Perm State University museums: Perm State University History Museum, Rare Book Museum, Museum of Paleontology and Historical Geology, Mineralogical Museum, Zoology of Vertebrates Museum, Zoology of Invertebrates Museum, Archeology of the Kama Region Museum
Perm State Art Gallery
Unikum Gallery
Media editing
Dmitry Khazan
Project coordinator
Maria Romashova
PR 
Olga Shur, Anna Ivanko, Anastasia Kostareva
Graphic design
Aleksandr Koshelev
Exhibition installation
Aleksey Putintsev
Virtual tour
Timothey Dubrovskikh
Organizers are thankful to Perm Krai museum, Saint Petersburg State University museum for photo- and video.