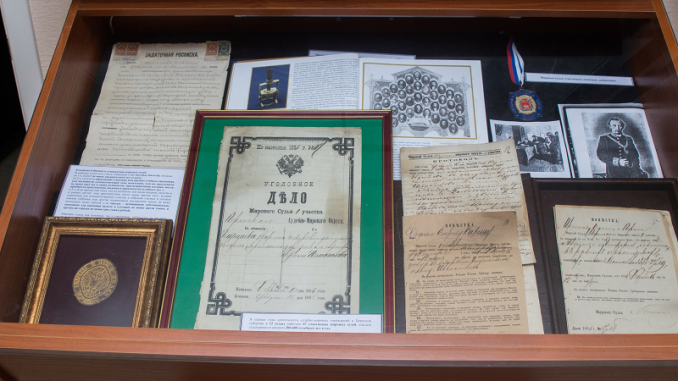 Head: Mariia Tolmacheva
Address: 614990 Perm Bukireva st., building №5
Phone: +7 (342) 216-00-80
E-mail:

The Justice of Perm Krai Museum was founded in 2006 through a non-commercial partnership with "Perm professional lawyers club". The exposition reflects the history of the formation and development of the justice departments and presents the biographies of some of the great people of Russia: the reformer Mikhail Speransky; the unbending Paul Yaguzhinsky, the first General Prosecutor of Russia; statesman and poet Gavriil Derzhavin, who served as the first Minister of Justice of the Russian Empire. The exposition includes documents and photographs about the history of Perm district and the regional courts, the procurator's office, notaries, advocates and justice agencies of Perm Krai and Russia as well as official signs of the Russian Empire.
In the museum, you can get acquainted with the map of the city of Perm from 1903, learn why the city of Perm became the city of Molotov and when the former name was returned to it, look at a the coats of arms of Russia and Perm region and the orders of the Russian Empire.